How to change your DAW's mix bus output channels when using the system-wide audio device
For the most convenient set-up, select Sonnox ListenHub as your DAW's output device and change the master track output to channels 3&4 (Main). This allows level-matched instant switching between all system audio (channels 1&2) and DAW audio (channels 3&4). Channels 5&6 (Reference) can be used for reference tracks in the DAW.
Logic
Preferences → Audio → I/O Assignments → Output

Ableton Live
Preferences → Audio → Output Config button → Enable stereo outputs 3/4 Then in Session View → Master track → Change Master Out to 3/4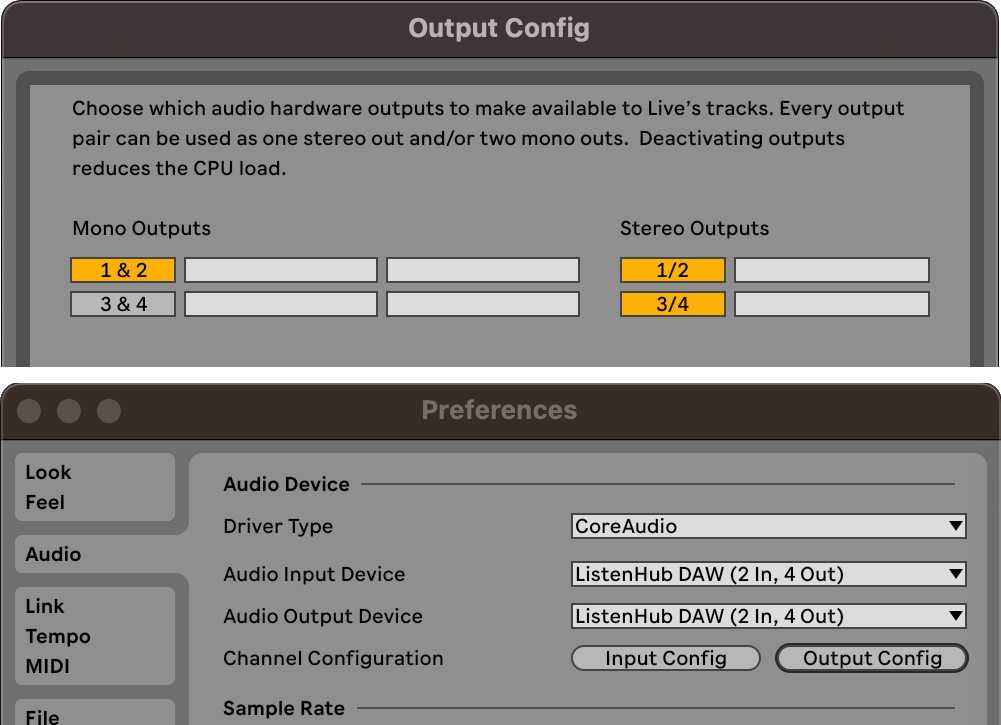 Cubase / Nuendo
Menu bar → Studio → Audio Connections... → Outputs → Change device ports for Stereo Out to 3&4

Studio One
Right-click the Main mix bus track in the mix Console → Audio I/O Setup → Outputs Then click Make Default and OK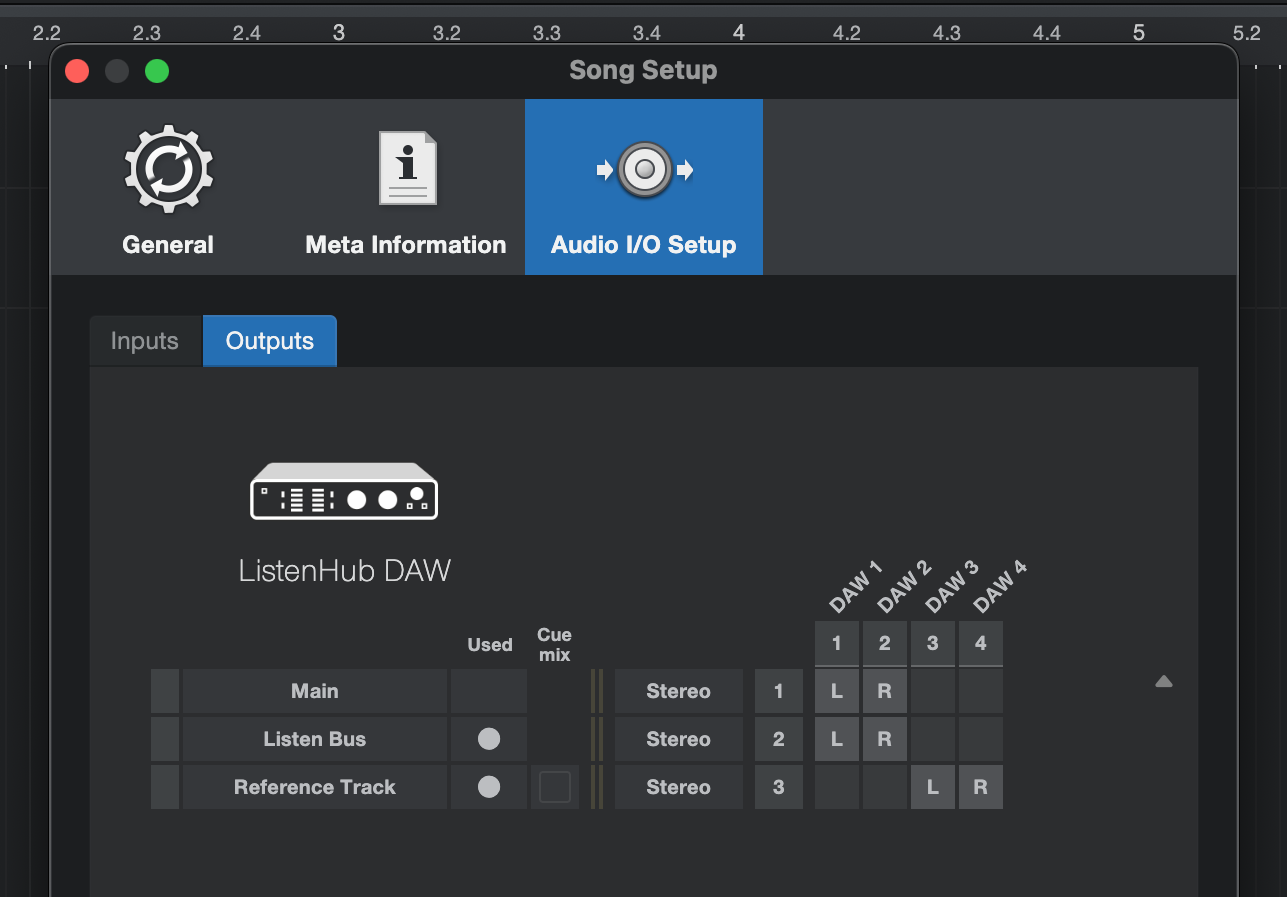 Pro Tools
Menu bar → Setup → I/O... → Output → Set Main (3&4) as your Monitor Path Mixer window → Alt + Click the output menu on any track and select "Main Left / Main Right"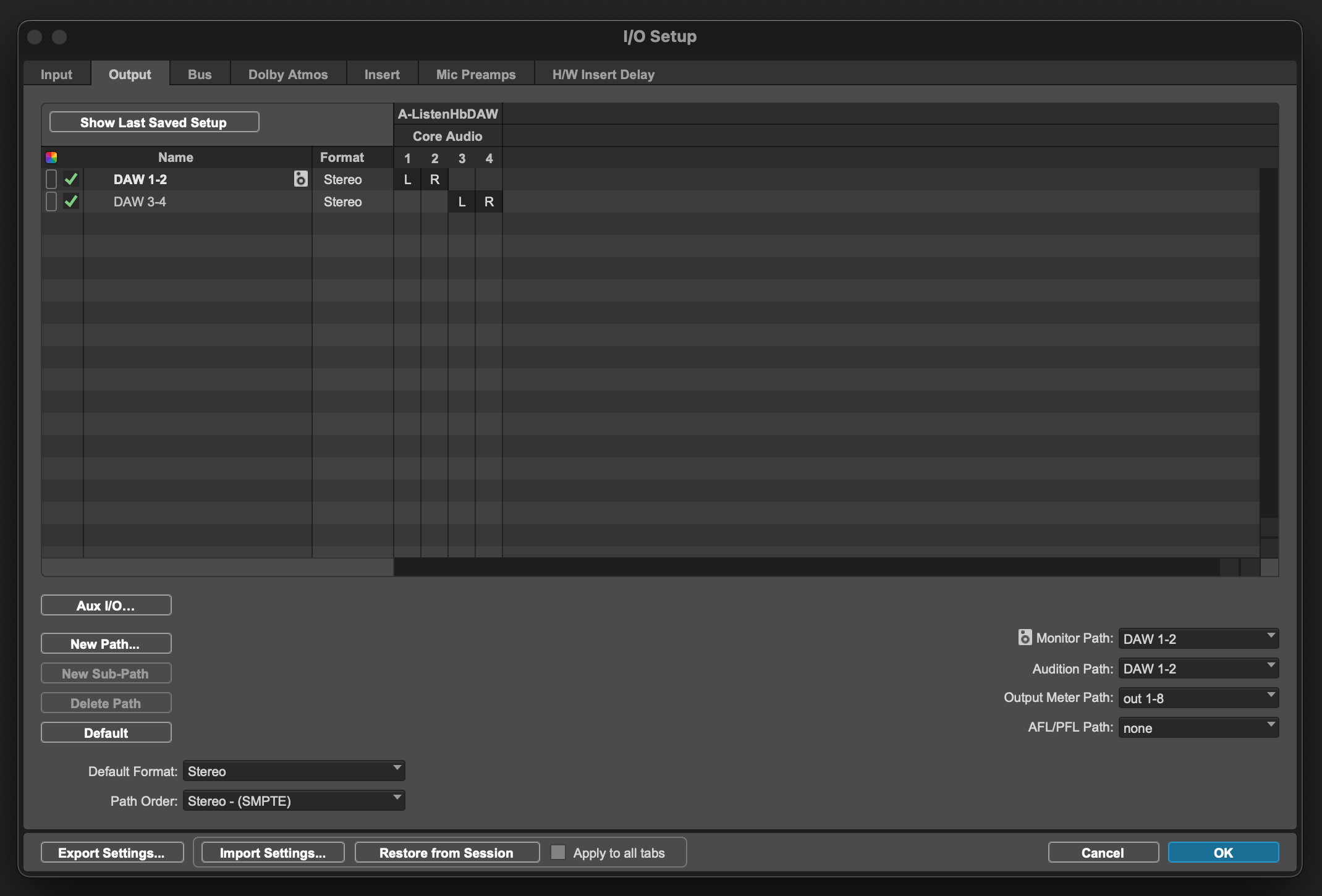 REAPER
Click the Route button on the Master track → Delete the existing "Hardware: System Left / System Right" output → Add new Hardware output... menu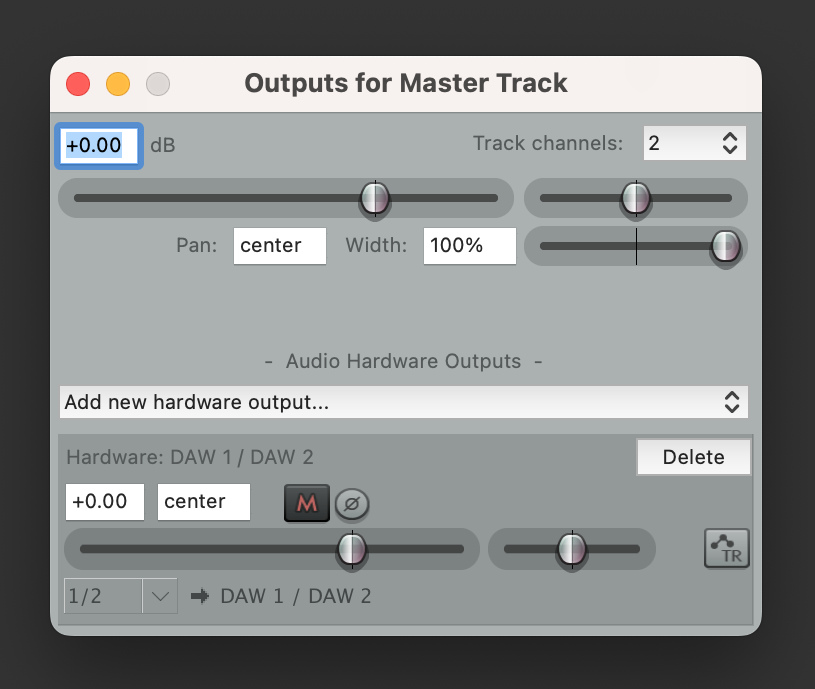 FL Studio
Mixer window → Master panel (right-hand side)