Getting started
The Sonnox Toolbox VoxDoubler is the quickest and easiest way to create realistic double-tracking effects from a single vocal performance. VoxDoubler is presented as two separate plug-ins to streamline the most common workflows.
---
VoxD Thicken generates a new stereo voice and overlaps it with the original vocal, to create a thicker sounding performance.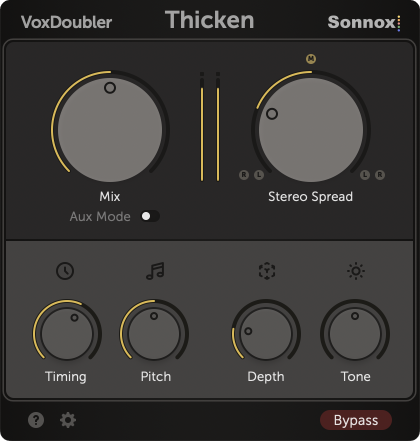 ---
VoxD Widen generates two new mono voices and pans them to the left and right of the original vocals.