How to use ListenHub with Process.Audio Decibel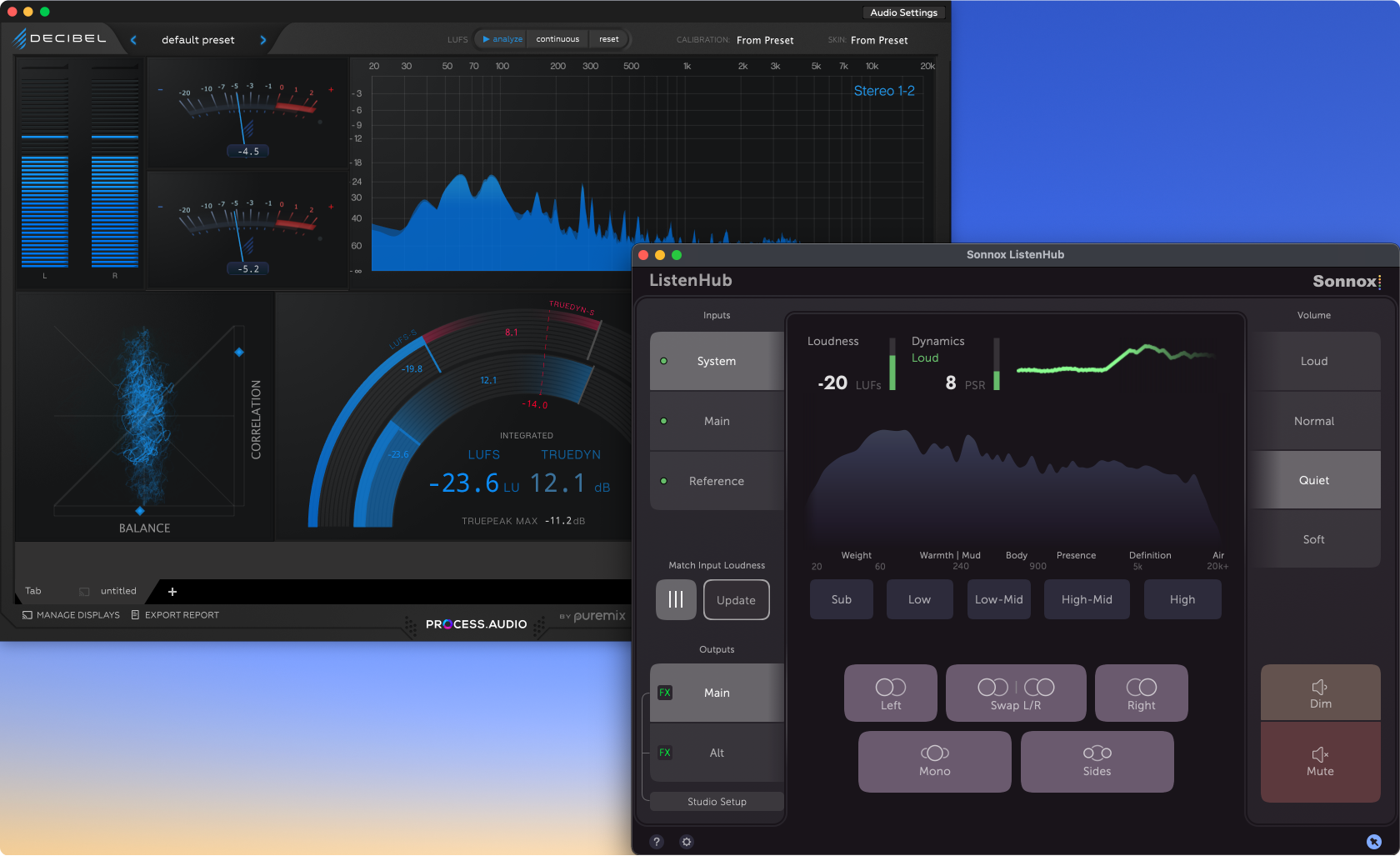 Setting up Decibel
From the Decibel menu bar icon

, and disable the option to Capture default system sound output on launch.

Open the Decibel desktop application and set its input to ListenHub and output to None.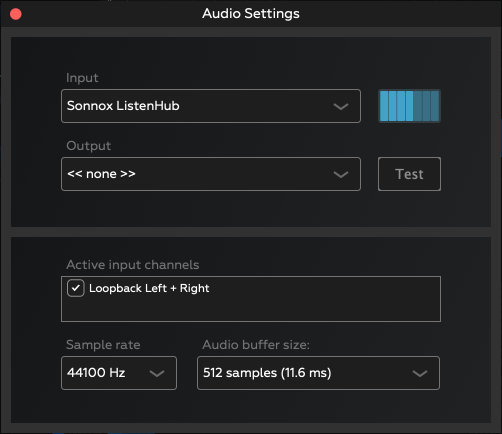 Setting up ListenHub
Open ListenHub from your menu bar

, open the Preferences

page, and set the Loopback Source to System input (the default setting)

✅ Now Decibel will display the selected ListenHub input.
Audio flows from ListenHub into Session Analyser before ListenHub's FX Chain processing, so the impact of your speaker calibration processing will not be displayed.
Using the mobile apps together
If you're already using the Decibel mobile app for metering, you can use ListenHub for monitor control at the same time.
For example, a convenient set-up on iOS is to run Decibel full-screen and ListenHub in slide-over mode. ListenHub will display in its mobile phone layout giving you quick mobile access to input/output selection, volume, and channel and band solos while using Decibel.