Troubleshooting
Mobile app doesn't show computer to connect to
Ensure that either Sonnox ListenHub.app or the DAW plugin is running
Ensure that your mobile app and computer are using the same WiFi network. See How to use the mobile app without WiFi if WiFi is not available.
If the mobile app still doesn't show your computer, follow the instructions to check your firewall setup below.
macOS firewall setup
macOS should ask for firewall permission the first time the ListenHub mobile app tries to connect to the ListenHub desktop app or plugin. If you suspect this has not happened, or remember declining the firewall permission request, firewall access can be added in System Preferences: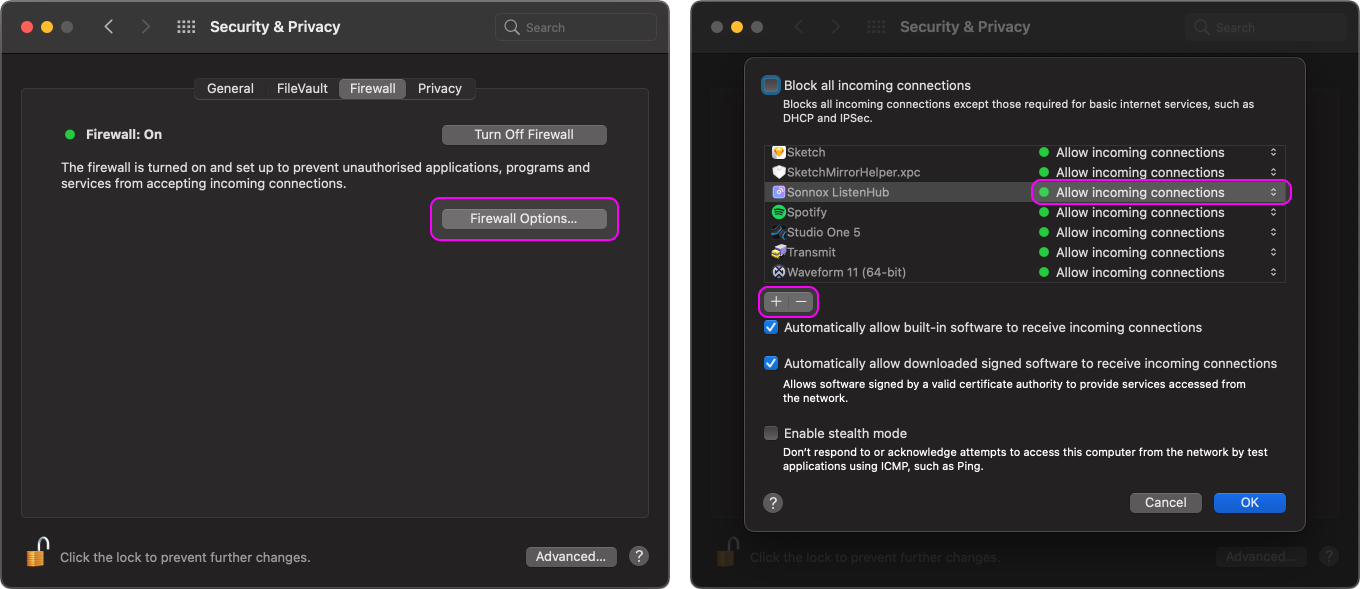 I don't hear any sound when the Plugin input is selected
Problem: You're using the ListenHub audio device for your system sound and the plugin in your DAW, and don't hear anything when the Plugin input is selected.
Solution: Ensure that your DAW is set to output audio directly to your hardware audio interface, not to ListenHub. See How to use ListenHub → Audio device vs Plugin for more information.